The federal pandemic recovery resources known as the Elementary and Secondary School Emergency Relief (ESSER) funds provide Colorado school districts with a historic opportunity to invest in strategies that will support students, families, and educators in responding to the pandemic, accelerating recovery efforts, and promoting student success. ESSER funds were provided to states – and from states to school districts primarily based on the Title I funding process – in three allocations:
ESSER I: The Coronavirus Aid, Relief, and Economic Security Act (CARES Act) — frequently used to address the immediate crisis
ESSER II: The Coronavirus Response and Relief Supplemental Appropriations Act (CRRSA Act) — frequently used to provide stability and manage the health crisis
ARP ESSER III: The American Rescue Plan (ARP) Act — frequently used to assist in recovery and acceleration of learning
School districts across Colorado are working hard to deploy these resources with fidelity to the specific needs of their communities. The decision on how to spend federal pandemic recovery resources is inherently and intentionally local as school communities are best equipped to identify and address their most urgent local needs. The Colorado School Finance Project is supporting these vital efforts by helping school districts communicate with students, families, and their communities about the opportunities available because of ESSER funding.
This ESSER Communications strategies document is designed to provide ready-made tools to help school districts effectively communicate with their key audiences – from parents to staff to the general public and media. These resources include:
Together, these resources can help ease communication efforts and help school districts achieve their highest priorities. Click on your investment priority below to access resources for that investment.
1. Creating Safe & Healthy Learning Environment
Providing school meals
Food distribution
School nutrition staff
School nurses
Transportation staff
Implementation of effective layered strategies for preventing the transmission of COVID-19
Cleaning and disinfecting, contact tracing, handwashing and sanitizing stations, HVAC systems to allow for ventilation, outdoor classrooms, masks, vaccination promotion, etc.
Bus purchases
---
2. Addressing Disrupted Learning Time
In-school acceleration
Tutoring programs
Out-of-school time programs
Summer learning and enrichment
Professional development in new instructional strategies
Assessments / Diagnostic and formative
Collaboration time for teachers
Expanded day, week, or year
Support postsecondary education transition
High-speed broadband
Devices
Accessible technology
Professional development for educators
Websites and documents are compatible with screen reader software
Leveraging technology for IEP Team meetings
Assistive technology devices
Parent Portals
Disaggregate any new data
Conduct an initial assessment of student access to learning opportunities
Establish early warning indicator (EWI) systems to promote targeted engagement strategies and recovery planning
Collect data on the successful transitions of students from preschool into K-12
Assess current processes for determining who has access to advanced courses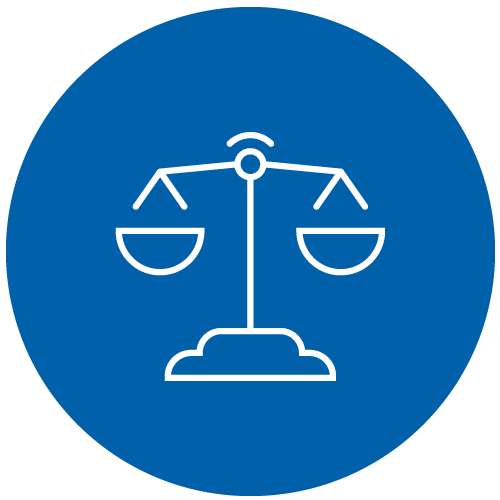 Funding distribution based on student needs
Eliminating barriers to accessing available opportunities
​Proactive approaches to encourage student participation
---
3. Meeting Mental Health Needs for Students & Staff
School counselors
Psychologists
Social workers
SEL frameworksServices — Counseling, Physiological, Social Work
Professional development
SEL / Cultural relevance / Trauma-informed
MTSS / Positive behavior interventions and supports
Mental health first aid
Mental health screenings / Procedures for referral
---
4. Supporting Educator & Staff Stability and Well-Being
Extend the reach of effective teachers
Increase availability of qualified adults to support educators, students, and staff

Teaching candidates, recently retired educators, non-instructional staff who can identify and support students who are highly mobile or chronically absent

Build and maintain a cadre of high-quality substitute teachers
Implement flexible and creative scheduling
Use targeted incentives/stipends/hazard pay
Offer relevant, flexible professional learning
Providing loan forgiveness, grants, or service scholarship programs
Teacher residency programs
Professional development programs and mentoring models for newer teachers
School leader-to-educator support systems
Staff climate and morale surveys
Educator mentoring programs
Blackout times for email communication and boundaries for meeting times
"Buddy" system to build peer-to-peer support systems
Affinity groups for teachers of color and early career teachers
Considerations for educator workloads
District and school mental health supports
Adult wellness programs
Find detailed information on your school district's ESSER investment priorities here.
Learn more about Using ESSER I to Build a Broader Positive Narrative.